Home Theatre Solution / Community Theatre Solution
Home movie theatre or Community Movie theatre concept represents a Mini cinema hall infrastructure at home that somehow creates an illusion of sitting in a movie theatre. To create a movie theatre environment at home a customized Home Theatre cinema requires these elements:
Sound – Channel 5.1, 5.2, 7.1, 7.2 ….. Dolby Atmos etc. Hear the music, immersive sound effects, and dialogue not just from the screen, but all around you
Screen – Big size framed gain screen for maximum brightness and clarity, you may select the screen type according
Projector – Non DCI or 2K and 4k Lamp/Laser-based projector for better resolution
Acoustic – Soundproofing acoustical insulation for crisp and immersive sound quality (Walls, Doors, Floor, and Ceiling). Acoustic Paneling also prevents the Eco bounce in your room to avoid and control unnecessary sound reflection around.
Recliners and Chairs – Sofa and Recliner chairs with multiple features installed to experience premium class comfort
Carpet – Acoustical fire-rated installation for smoothness and a maintenance-free environment. Carpet is available in multiple options like Loop Pile, Cut Pile PVC flooring, etc.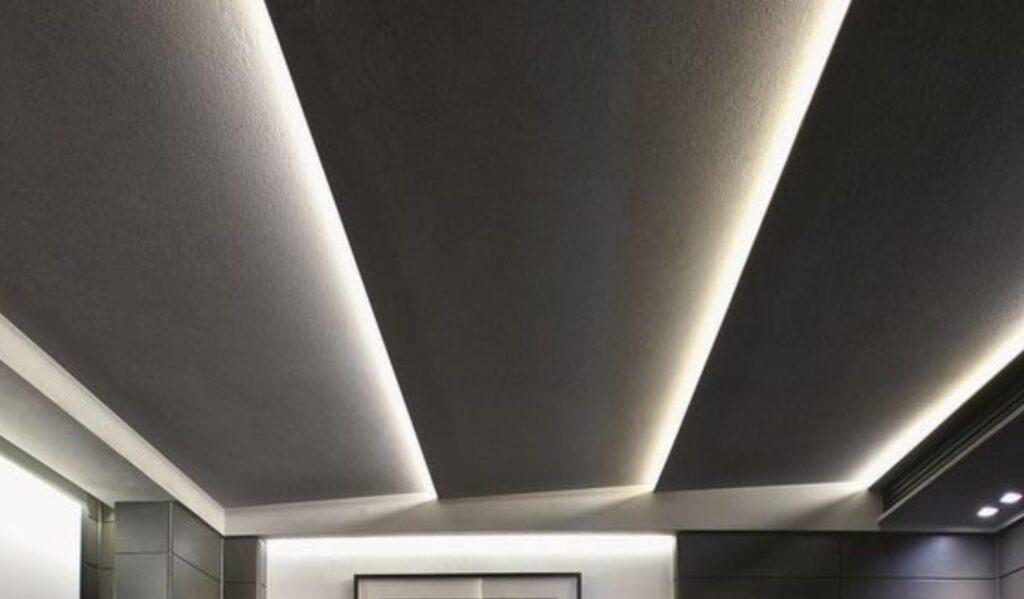 Ceiling – Acoustical fall ceiling treatment for sound quality and interior look. It also help to achieve room temperature at lower energy cost. Ceiling beatify the look of the room and also concealed lots of wires and cables within the gap.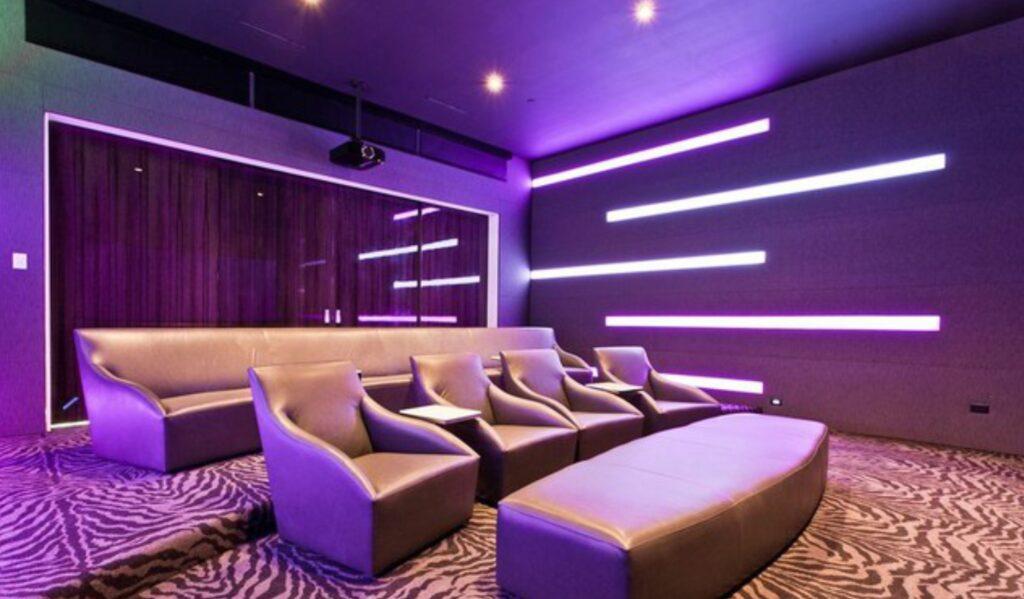 Lighting – Remote-controlled Centralized lighting solutions to enhance the interior look and feel of the room. It can be configured and set as preset with automation integration that helps to switch the room from one theme to another theme.
OTT – Netflix, Amazon, Airtel Xtreme etc. integration and calibration
Hobby or Fun design
Modern Design
Traditional Design
Feature Acoustical Panel
Basic Fabric With Acoustic Panel
Sports Theme
Music Theme
Bollywood Theme
Hollywood Theme
Space Theme
Under sea Theme
Landscape Theme
Wall to wall acoustic panel
Floating Acoustic Panel
Economical Decorative Acoustic Panel
City Theme
Fiber Optic Ceiling
And many more as per the client's choice