Project is the dream idea and vision of the facility owner. The Practical Realization of any project in the physical world required a specialized set of skills, knowledge, Experience, Staffing, time, and energy to get the desired. It is always not possible to have the RIGHT set of resources to execute our projects on required time.
Large Corporates and Institutions can hire team of expert in different stream of areas but though facility owner hires the Experience staff and team. However, the risk of execution and result lies on owners. It is also having the high risk of manpower switchover during the project and create lots of chances of error and everything is at the risk and cost of facility owner.
TSI PMC Service Assist you to plan, specify, Procure and testing and commissioning each every element of your auditorium with full of transparency, tracking and control. TSI PMC team represent your side to various suppliers and agencies to give desire output in controlled manner. We save your time, expert hiring, Resources to Coordinate multiple agencies and ultimate resulting as saving your time and money.
TSI PMC work on basic principle of work as your agent in transparent concept. It means in all process you will be the decision maker and TSI PMC team will be a coordinating agency between you and project supplier. TSI PMC professionals will help you define the procurement process and create a comparative between all available options. but you will be the decision maker of every selections based on their prices and specification.
You can consider TSI as your Project Management Contracting Partner for
Facility Renovation – PMC
New Facility – PMC
Facility Change – PMC
1) PMC Services for Renovation of existing auditoriums and theaters :
Renovation of existing stages, auditoriums, and theaters can be very cost-effective compared to building new.
Reviving an old theatre is rewarding work, and can help bring pride to a community. Stagecraft can contribute to the success of a renovation by offering our years of experience from start to finish.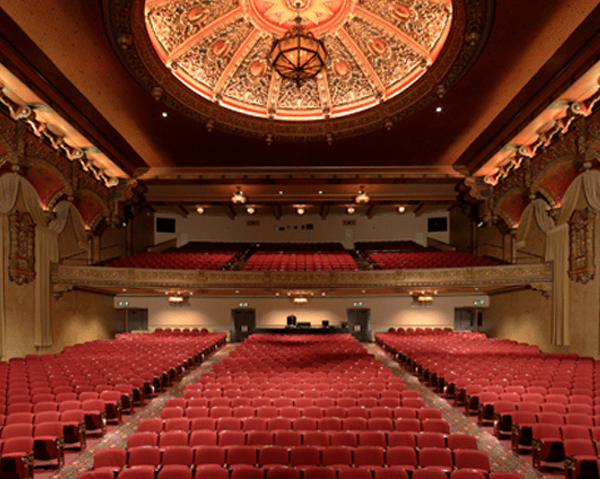 2) Constructing New auditoriums and theaters
Planning is always better than adjusting, with vast experience in the Auditorium and theatre Industry we can visualize the requirement of various functional and operational requirements from building structure to operational needs. Our experience helps to validate the proposed design or specification of various elements of construction to the Interior that delivers delight in user experience. The major parameter of our focus is defined in two ways –
Operational – durability and maintenance of auditorium elements that directly control the facility operational resources requirement and cost of upkeeping the facility.
Functional – achieve customer delight – Ahha experience – effectiveness of elements for a customer experience that include ambient light and temperature, spaces around, Line of sight, and balanced sound.
3) Conversion of Single Screen Cinema to Multiplex
Converting single screen Movie Theater into Multiplex/Miniplex or upgrading existing single-screen theater as per today's standard.
Technical Feasibility Study – Our Experts visit your site to execute the feasibility study, discuss expectations and requirements. End of the technical feasibility we design a roadmap that helps to achieve the customer vision into reality.
Budgeting – Provide an estimate for an agreed roadmap action plan.
Visualization – Create 3D interior and exterior views to assure that the Action plan and Client's Expectations are on the same line.
Project Engineering – BOQ and Specs Preparation
Execution of Transparent Procurement process
Safety Analysis of contractor's site work methodology
Monitoring and Control on weekly work progress
Testing and Commissioning of Products and equipment as per requirements
Issuing Completion certificate and obtaining proper warranty documents.