Plant Statistics :
Plot Area : 49,700 Sq Ft
RCC Shade Area : 27,500 Sq Ft
Roofed Shade Area : 12,800 Sq Ft
Staff : 23 Person
Worker : 65 Person
Design and Engineering :
3 Design Station with the license of
3 Nos. Solid Edge Classic
3 Nos. Act Cad 2019
1 Nos. AutoCAD LT
1 Nos. Alibre CAD-CAM
Robust Microsoft Compliance
IT Structure with best in class
Private Cloud Server.
Works on STERP System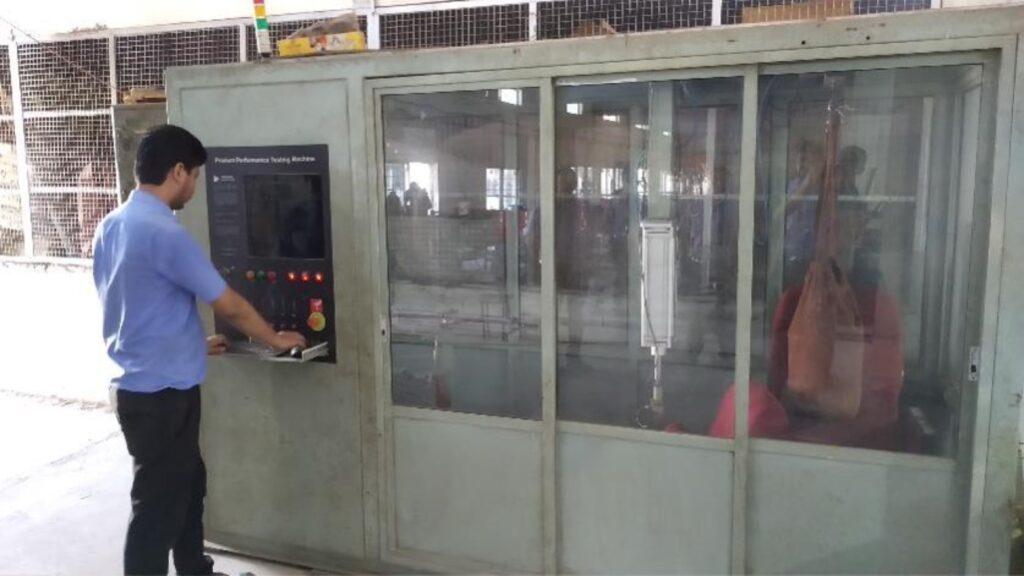 Design and Engineering :
CNC Product Performance Testing M/C
Physical Testing of products to assure
the for performance in following :
Compression testing
Tensile Testing
Impact Testing
Cycle motion testing
Small Dedicated team for Jigs, Fixture, samples and Mockup manufacturing by set of skilled team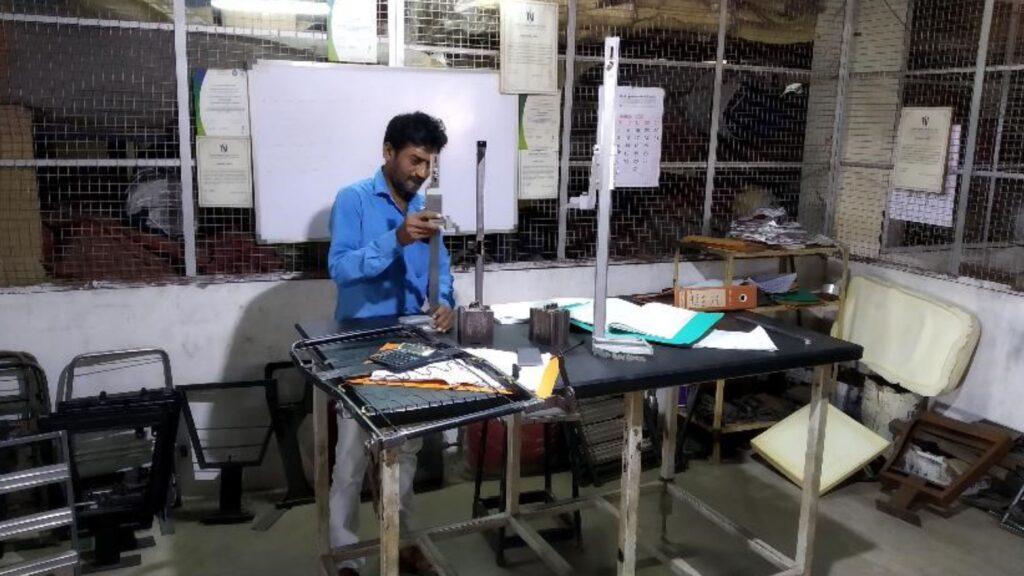 Mechanical Quality Control :
We believe constant checking and
Feedback based production improvement system is a part of the daily job.
We do 100% gauging for production and physical measuring for random sampling or developmental items.
It's an obvious part of the Incoming, In-process, and Pre dispatch procedure to check and go quality system.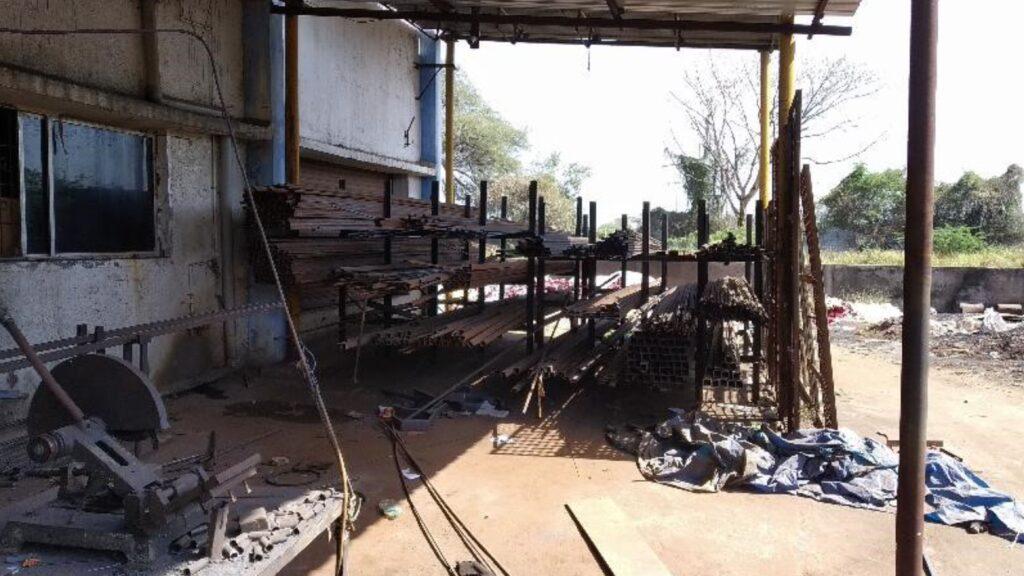 Material Storage & Material Handling system :
We have enough raw material storage and material systems adequate for Seating systems and Frame production. With the proper location of each type of item and inventory management.
We manage about 29,000 Parts codes in our inventory system.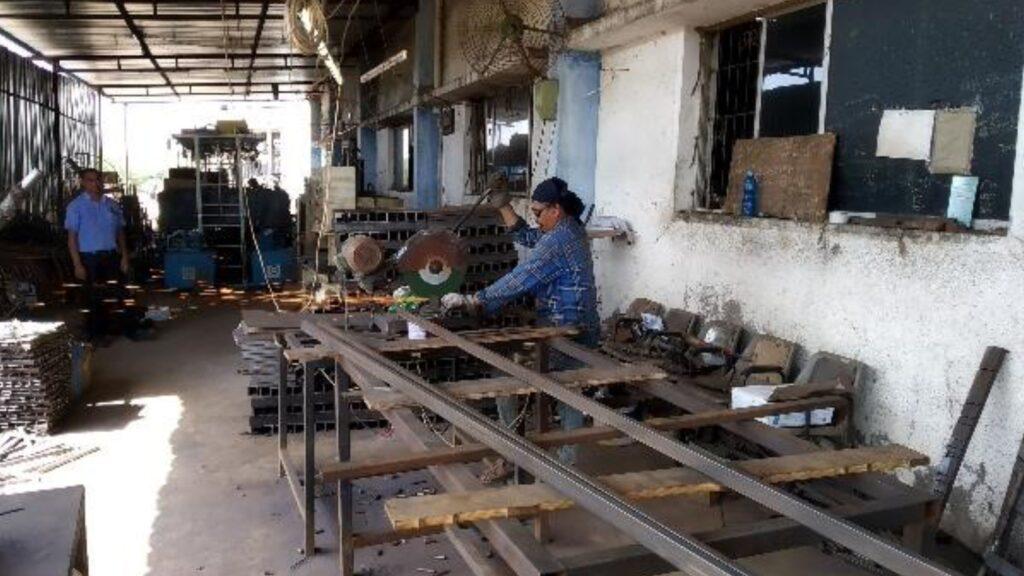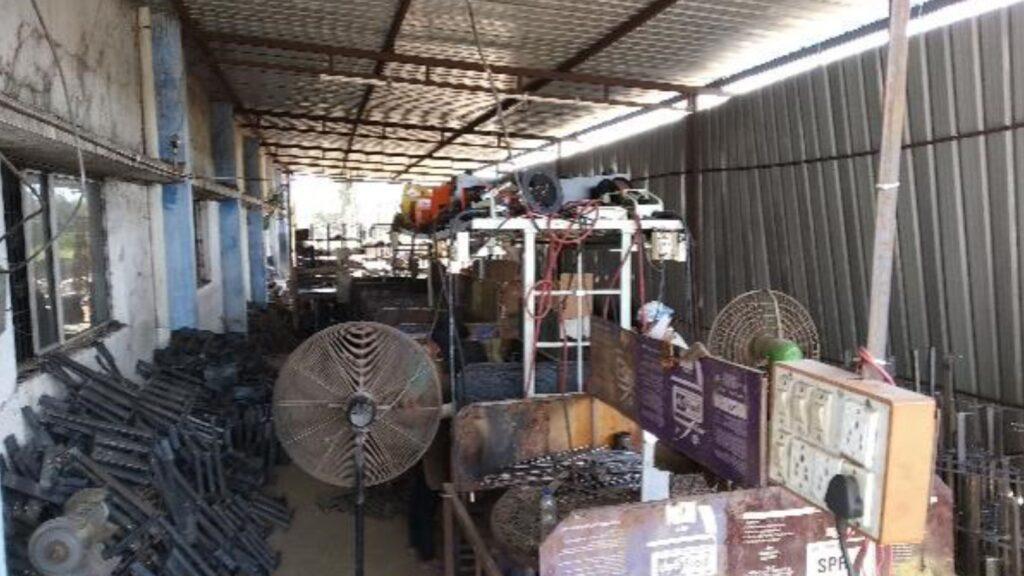 MIG Welding Shop – 15 Nos.
Stamping Shop (Press Shop)
We have Line of 12 Mechanical Presses from 10 Tons to 70 tons.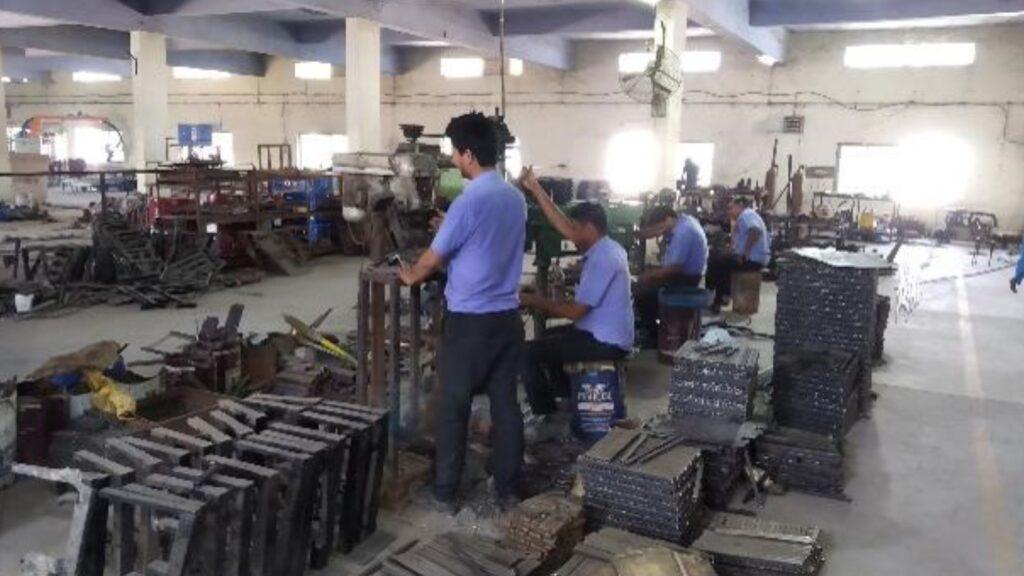 Machine Shop (Drilling, Tapping, Trobe, Lathe etc)
Tool Room
We have Conventional Tool Room for tool maintenance and tool manufacturing.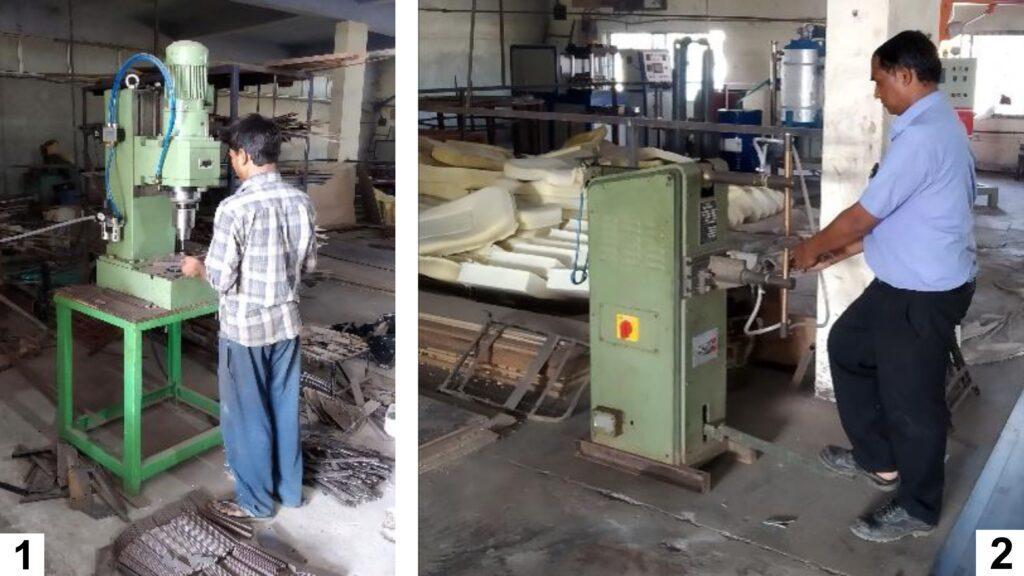 Fabrication Shop:
Orbital Riveting Machine
Spot Welding Machine
Fabrication Shop:
CNC Plasma Cutting Machine.
We can cut up to  1250 x 2550 and up to 30 mm thickness for faster development and pilot lot production with limited tooling.
High-Pressure PU Foam Molding Machine
Foam Molding Machine to Make long-lasting durable foams for Seat manufacturing.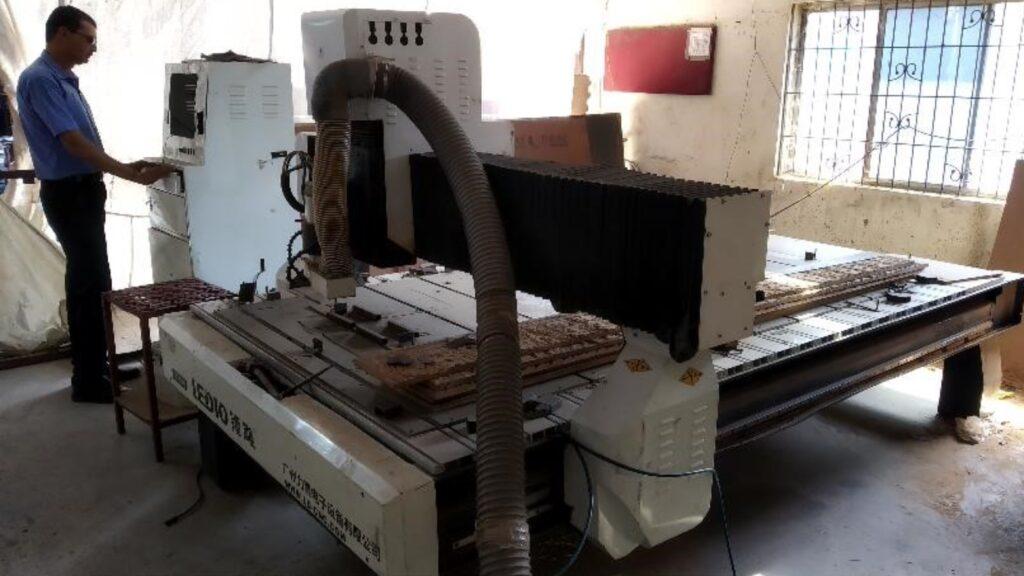 Phosphating Line
7 tank phosphating plant to prepare the surface for powder coating.
2 Nos. Powder Coating | Booth and 01 Oven.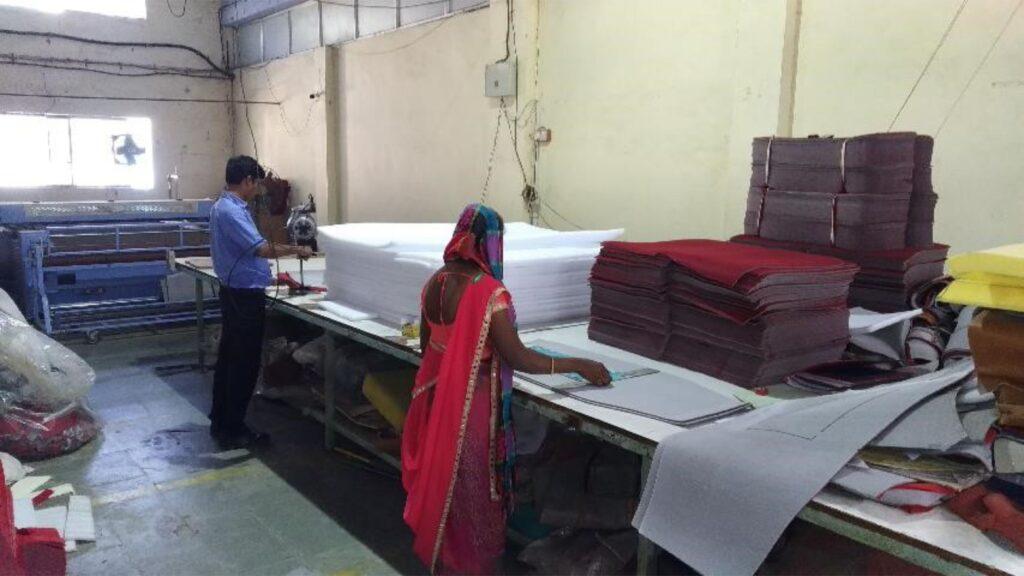 Upholstery and Foam Cutting Area
CNC Laser Cutting Machine with Auto Feeder Machine.
8" Vertical Reciprocating Blade Machine
Hot wire-based Foam Cutting Machine
Upholstery Stitching Area
Pneumatic Assembly Line
Assembly Line
10 table of 2.5 Mtr x 0.9 Mtr Width
Pasting Line –
04 Table of 2.5 mtr x 1.2 mtr width
Pneumatic Assembly Line
Assembly Line
10 table of 2.5 Mtr x 0.9 Mtr Width
Pasting Line –
04 Table of 2.5 mtr x 1.2 mtr width
Why TSI!
 Complete PLM Experience
Wide Sales and support Network in India
Fully Integrated Manufacturing Facility at Vadodara Gujarat
Registered and Operational Indian Company free to buy, Make, and Sales For the last 10 Years.
Well organized team with best in field professionals
TSI Can import, warehouse, execute theatre projects with after-sale supportability
At Indian Facility, we can offer state of art manufactured components and assemblies to custom design
TSI Can offer in house Stamping shop, Pipe bending shop, Welding shop, Paint shop, Machine Shop to meet custom manufacturing
TSI Can be a bridge between Indian Customer / Suppliers and International partners to understand wants and desires and complicated incoterm culture.