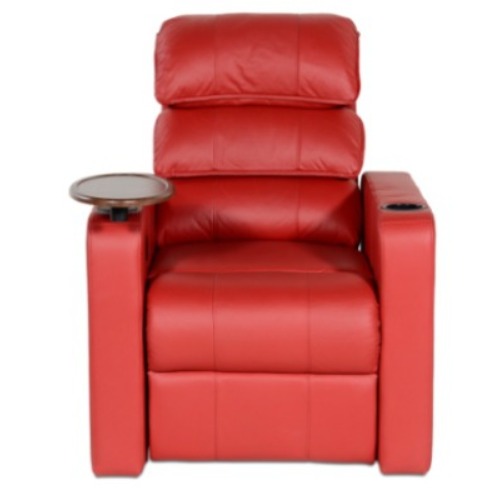 T788 Series
TSI Professional recliner seating solutions elevate the movie-going experience for your patrons – from customized comfort, Customized Size, Touch Panel, Cup Holder, Switches, Lamps, USB Ports, Wireless Charger, Table options, Reading Light, adjustable head support, Storage box, etc. We offer a variety of models with ranging reclines and customizable features, allowing us to work together to find the perfect recliner seating solution for your theatre.
Description
Features
Advantages
MODELS
Options
Installation
MAINTENANCE
Downloads
Store Policies
Inquiries
Description
Description
:
TSI Professional Recliner Series
Comfortable – Robust – Reliable (Designed for Commercial Cinemas) 
TSI Professional recliner seating solutions elevate the movie-going experience for your patrons – from customized comfort, Customized Size, Touch Panel, Cup Holder, Switches, Lamps, USB Ports, Wireless Charger, Table options, Reading Light, adjustable head support, Storage box, etc. We offer a variety of models with ranging reclines and customizable features, allowing us to work together to find the perfect recliner seating solution for your theatre.
TSI is the best choice for making personalized and professional recliner chairs that will symbolize your brand as per your exclusive concept and Ideas with specialized accessories, unmatched upgrading options and a variety of price points. You can become the designer of your recliner by picking your choice of fabric, arm style, finish and more. Customizing the chairs as per project specific size and requirement is an essential part of the recliner inclusion project. TSI's dedicated project managers take care of every fine detail and lines required to satisfy your project needs. We work with your technical and selection team closely to meet any project-specific requirements.
Our state-of-the-art, 48,500 square feet of manufacturing facilities allows us to create truly customized theatre seating solutions for our partners – from small screening rooms to gigantic megaplexes. Our consultative sales process means that we work with you from initial concepts to post-installation service, helping you to create experiences for your customers that will delight them and bring them back time and time again.
Motorized/Actuator Operation (in case of motorized) – TSI Own Brand Manufacturing or European Brand – Okin Refined
Vertex Clips with Squeak Proof Lining – for connecting back springs to Wood Frame
Fibre Filled in Back -'Recron' 15 Denier Hollow Silkenised conjugated Fiber
Variable Size and Design Customization available
Pidilite Water Soluble Adhesives
'Stafast' T-Nuts based frame construction.
Solid Wood seat frame
6/12/18mm Plywood in balance frame
Hard Wood to support the plywood
1 Year on electronic parts + 5 Years for mechanical parts.
TSI Recliner's Product Advantages
Proven Mechanism: The Recliner's Mechanism is TSI designed and specified to have longer life performance and tested for Product lifecycle testing. The advantages of TSI Mechanisms are as follows.
Silent Action : Its noise-free function contribute a major role in comfortable and pleasing recliner performance.
Less maintenance: Designed for commercial spaces and hence, we have taken extra care during design and specifying of the part and components to avoid any flimsy joints. The entire Mechanism is structured with heavy gauge brackets and solid rivets.
Availability of Spares: In event of any failure of systems and its components, you will able to procure the spares including SMPS, Buttons, Motors, etc. or request for repair of the TSI recliners.
Improved Electronic Design: 100V-240V SMPS (in case of motorized),  Specially Designed for Motor Heavy Duty Load, Special Bracket for mounting Transformer on the Mechanism with 335 mm ±5 mm Stroke Length, equipped with 2 Nos. Adjustable Heavy Duty Limit Switches – MTBF of 10,000 cycles on Full Load. Two Button Round Activation Switch, Specially designed for Heavy Duty Use, Wire Management Clips.
Models and Options of TSI Recliners
You can select the following popular options / Model  of Recliner functionality, can be made for your selected design appearance and comfort as below:
The Two Position Recliner – Mechanical Spring Mechanism :
This is most likely the most affordable, yet most limited recliner you will find. The name says it all, a two-position recliner has only two positions; upright, or completely reclined. When you release the footrest of the recliner, with a lever, the chair back will move back with your body weight.
Keep in mind that you will need ample space away from the wall, as well as space to release the footrest for this type of recliner. You are sure to find this type of recliner almost anywhere and in copious styles and upholstery selections.
---
The Rocker / Glider
Another affordable option, though it costs slightly more than the Two-Position Recliner. The Rocker recliner has several reclining angles and can be placed closer to walls, making it ideal for smaller spaces. The Rocker Recliner is similar to a Two Position Recliner, with the addition of a rocking functionality when upright.
The Glider Recliner closely mimics the Rocker Recliner, the only difference being that it moves backward and forward in a linear path, instead of an arched path. Rocker Recliners are an excellent choice for those who struggle to fall asleep or mothers with babies.
---
The Push Back recliner
The names say it all, the Push Back Recliner only requires you to push back in the chair in order for it to recline. There is no footrest built in, but should you require a footrest, you can always acquire an ottoman to complement your Push Back Recliner.
---
The Motorized Recliner (Single Motor or Multi Motor)
One of the most expensive but also the most versatile and functional reclining chairs that you will find.
In brief, the Lift/Riser recliner is a motorized reclining chair that lifts upward, helping you to get out of the chair easily. Individuals, who have injuries, or disabilities and even the elderly that struggle to sit and stand without assistance will most benefit from this type of recliner.
Other features such as adjustable angles, independently adjustable footrests, and remote-controlled reclining positions, enhance this chairs characteristics. Likewise, the two position Lift Recliner, provides the same lifting function, although it has a limited reclining backrest, that works in conjunction with the footrest, as with the standard Two Position Recliner. Whereas the Three Position Lift Recliner can tilt back to a virtually flat position, on the contrary, the Infinite Position Recliner comes with all the added extras, such as massage, heat and therapeutic features.
---
The Wall Saver/Hugger Recliner
When you have limited space available, the Wall saver or Hugger Recliner will only require around 6 inches of space from the wall in a fully reclined position. Furthermore, these recliners can be adjusted for people with weak knees and limited mobility, enabling them to get up more easily.
Although Wall Saver Recliners are a tad more expensive, they can save you on space and are perfect for smaller rooms.
---
The Massage Recliner
For the ultimate in comfort and relaxation, there is nothing like choosing the best the Massage Recliner, it can knead, knock and vibrate while massaging your calves and feet at the same time.
These Recliners are a true wonder, they can relieve all your aches and pains, who would not love one of these!
There are other special type of Recliner can be made for your selected design appearance and comfort as below :
          A. The Orthopedic Recliner
The Orthopedic Recliner is targeted at those individuals with health issues or disabilities, which need comfort and support on a regular basis. Most Orthopedic recliners are manufactured from memory foam, with either bonded leather or material that is durable and easy to clean.
Functions such as massaging, zero gravity positioning, heating and infinitely adjustable backrest, are a few of the admirable features you can expect. Most Orthopedic Recliners also have the capability of handling heavy weight.
---
        B.  The Recliner Sofa
What could not be better for your family than a reclining sofa, where everyone can lie down without taking up all the seats. The reclining sofa is available in both manual and electrical options.
---
        C.  The Club Chair
Style and comfort best describe the Club Chair Recliner, usually covered with leather, with deep, spacious seats for curling up and relaxing.
---
         D.  Kids recliner
Take your two position recliner, miniaturize it and maybe add a cup holder, and there you have it, the kid's recliner. A children's recliner is usually made from nontoxic materials and has added safety features for children. Make sure that the fabric option that you choose is easy to clean!
---
           E. The Wingback Chair Recliner
The Wingback Chair recliner is simply a charming and cozy reclining chair with a wingback design. Perfect for a reading nook, or a small room, it looks tasteful and sophisticated.
---
          F.  The Mission Style Recliner
A functional, yet an exquisite model of Recliner, that will impeccably complement the décor of your home while providing a superbly comfortable seat. Loved by many homeowners for its elegance, and simplicity, there are moreover so many colors and styles from which to choose.
---
         G.  Swivel Recliner
A swivel recliner is designed on a circular base allowing it not only to recline but also to swivel left and right, however a revolving swivel chair can spin 360 degrees to the left or right.
These types of recliners are more functional for office use or as gaming chairs.
---
        H.  Power Cuddler Recliner
The Cuddler recliner features a fully padded seat and armrests, and is plush and well cushioned to give you that "cuddle" feel. It features a power reclining mechanism for added comfort and support to meet all your living room needs.
---
          I.  Gamer Recliner
Gaming, let's face it is a deskbound activity that can take place for many hours at a time. Therefore a comfortable seat is absolutely vital for every gamer out there.
Here are a few features to look for in a good gaming chair :
Good Lumbar support to keep your spine in the correct alignment.
The correct weight capacity.
Adjustable seat height, width, and depth, with an adjustable forward and backward tilt.
Comfortable and breathable material.
Adjustable armrests.
Swiveling Function.
Compatibility with your gaming system.
---
          J.  Zero Gravity Recliner
Let us just get one thing straight, this chair cannot defy gravity, it does, however, mimic the posture that an astronaut takes during lift-off, which is a reclined position that distributes stress across their bodies safely.
These chairs distribute the user's weight across the chair in the reclined position, in order to relieve stress and improve circulation. A Zero Gravity Massage Chair has the additional purpose of giving you a massage while in the zero gravity position.
---
        K.  Two Person Recliner
The Two Person recliner is a Two Position Recliner that has a wider seat allowing two people to sit in it comfortably. Great for you and your spouse or for your child to sit next to you.
---
       L.   Heavy Duty Recliner
Also known as the plus-sized recliner, this recliner can handle an increased weight capacity, but also support people who are taller. The Heavy duty Recliner is a large, oversized recliner that can support people from 6'4" up to 6'8" tall.
Just remember that the larger the recliner, the more space it is going to take up.
---
      M.  Remote Controlled Recliner
For true comfort and relaxation, the remote-controlled recliner has a power lift function, and reclining function operated with an attached remote control. Some Remote controlled recliners also have massaging and heating functions, along with USB charging ports.
---
       N.  Recliner for Sleeping

Whether it is for personal preference, or just because you tend to fall asleep in front of the television, the Sleeping Recliner has all the comfort features for a good night's rest or a short nap.
The Sleeping Recliner is liberally cushioned and can recline to an almost flat position for comfortable rest, some come with added features such a vibration, heating or even massaging functions.
---
        O.  Recliner With Ottoman
This is essentially just your normal two position recliner, which has a separate matching footrest which you can purchase independently or as a set with your recliner.
Installation Instructions
Recliner installation is highly dependent on the type and application of recliners.
For example, If you wish to use the recliner for the living room or home theatre, you may opt not to Anchor the recliners. its stand-alone type units and it's quite stable as equally to other household sofas. However, you have to slip-on the vertex brackets to insert the back into its fixing bracket while unboxing the recliner from the package.
For commercial installations, it is recommended to go with at lease cluster anchoring. Use an approved floor plan to establish hole locations for the footplates. Note that the Recliner radius line coincides with the front hole of the footplate. Accurate center-to-center width spacing is critical to a proper installation. Tolerance on the recliner width dimension is plus or minus 1/8″. It is critical not to exceed this tolerance on width spacing.
Please follow the project instruction sheet supplied along with project documents to install the recliner specific product as per your specific installation plan. Please also understand the project-specific installation instruction through TSI technical Experts over email or phone.
Maintenance Instructions
The TSI Recliner chairs are designed and built for years of reliable service. The durability and beauty of the chair will, however, be greatly enhanced with proper care and inspection, as described below. Each project will be provided with an Operations and Maintenance (O&M) Manual which will describe in detail the maintenance measures to be taken by onsite personnel. For more information on the care of the veneer and fabric components of your product, please refer to the Finishes section of the Theatre Solutions binder.
Preventative Maintenance
Inspection and Cleaning
In the first year after the original installation, it is recommended that the chairs be inspected quarterly to ensure that all chairs components remain secure to the floor and that the seats and backs remain tight. After the first year, this inspection interval can become longer, but should never exceed 6 months.
Lubrication
There are no components in the TSI Recliner chair which require lubrication. The mechanism is designed in such a way that it does not require any lubrication to insure silent and consistent performance.
Periodic Readjustment
Besides inspecting for loose screw attachments, there should not be any routine need for readjustment. If, however, a loose connection is discovered, please refer to the appropriate drawing and instructions for installing the subject component. These drawings and instructions can be found in the O&M Manual.
Corrective Maintenance
The TSI Recliner chair has been designed and tested to achieve optimum performance and durability. In general, onsite maintenance personnel can provide the appropriate service to correct problems if they have the necessary spare parts and installation instructions.
Troubleshooting
In the event that a problem with the performance or finish of the recliner occurs, it is often possible for immediate on-site remedies. TSI recommends that any loose component should be inspected for any visible evidence of breakage. If evidence is found, the part should be immediately replaced. If there is no evidence of breakage, the attachment hardware should be checked to insure tightness.
Obtaining Replacement Parts
A complete list of spare parts provided with the original installation is included in the O&M Manual. If any additional parts are required, simply contact Theatre Solutions and refer to the appropriate part number or the description listed in a drawing depicting the component.
Service Calls
For service work which cannot be executed by building user, contact Theatre Solutions and we will assist in arranging for a visit by qualified technicians.
Shipping Back to TSI
Prior to returning any component part(s) to Theatre Solutions, please contact us by phone or fax for instructions on the packaging and shipment method.
General Inquiries
There are no inquiries yet.